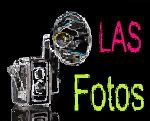 This blog challenge is brought to you from
Kristin
. Here is how it works:
Want something to do over the weekend? I'd like to introduce you to LAS FOTOS a new photography blog meme here at Our Ordinary Life. Every week bloggers will be asked to post a picture and/or story about the week. Or month, year. Throughout the year I will add in special contests and prizes for bloggers who participate. Have fun with it!
I know my awesome followers want to try this out!! I am going to take on this project in addition to my daily photography challenge on my other blog,
JAKA365
. Between this challenge and my
Project365
challenge, I am going to be living, breathing,
loving
photography. :)
For this challenge:
Sibling Love
I talk so much about Konnor and Ariana and the bond that they are sharing, but in recent days it has blossomed into the most amazing thing I have ever seen.
Today, for nap, Konnor wanted to "take a nap with baby sister." I politely told him he couldn't sleep in her crib to which he cried for a minute, before falling asleep in his own bed.
He is constantly playing with her. Between sharing his toys and hers, they are constantly occupied and together. They make my heart melt and my knees weak. The cutest little duo, they played
Peek-a-boo
last night for a good 20 minutes. Here they are watching cartoons together after bath time. :o)